Enza's Hours: Wed-Sat

        Wednesday                              10 am - 8 pm

        Thursday                                  10 am - 8 pm

Friday                                           9 am - 5 pm

Saturday                                     8 am - 4 pm

Staff hours vary, call for any questions

 401-647-HAIR(4247)

 Available for special occasions 

on or off the property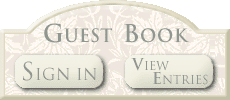 This page was last updated: June 17, 2016
   Welcome to Enza's Hair Studio & Day Spa!

     Vincenza A. Conte Slinko has been a

 licensed hairstylist since April of 1990.

After graduating from Costin's Warwick Academy of Beauty Culture, Enza worked for Sandie Bergantino at Total Elegance as an assistant and then went on to Fantastic Sam's, before opening her own salon in the Silver Lake section of Providence.

     She started Enza's Hair Studio in November of 1992.

 Keeping her busy little salon for 18 years and had many good times with her clients creating long lasting friendships.

     Over 5 years later her dreams have come true by opening Enza's Hair Studio and Day Spa in North Scituate.

Enza welcomes you to visit her salon and

 wants you to have a great experience here!

     Her clients have been with her since the 

beginning & she and her staff have new

 clients daily and enjoy pampering them.

  Not a new client? 

Refer someone and get

 $10.00 in beauty bucks to

 use on any service!

Visit our salon's Facebook page!!!

https://www.facebook.com/enza.conteslinko

To make an appointment online, which is available 24/7,

 go to: 

enzashairstudiodayspa.com 

and click the MAKE AN APPOINTMENT tab

We specialize in wedding parties and special events!! Visit the bridal website!     www.RIbride.com